The great breakthrough of the 21st century: The rediscovered vitamin D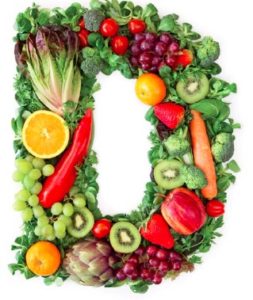 WHEN WE THINK OF VITAMIN D THE FIRST THINGS WE REMEMBER FROM SCHOOL IS THAT IT IS A "FAT SOLUBLE VITAMIN" AND IT "HELPS THE ABSORPTION OF CALCIUM" AMONG OTHER THINGS ETC. HOWEVER, RECENT STUDIES HAVE SHOWN THAT THERE IS MUCH MORE TO GOOD OLD VITAMIN D THAN WE THOUGHT. NOWADAYS ARTICLES APPEAR ALMOST EVERY WEEK PRESENTING THE LATEST SCIENTIFIC RESULTS ABOUT THE EFFECTS THAT HAVE BEEN UNKNOWN UNTIL NOW. YOU CAN READ ABOUT SOME OF THEM HERE BELOW.
It is well-known that vitamin D, by affecting the absorption and metabolism of calcium and phosphorus, plays an important role in the development of healthy bones and teeth which has a crucial significance in fetal life. However, recent studies have shown the mother's low vitamin D supply may also increase the incident of low birthweight and diabetes type 1 in the child. The reason for the latter may be that vitamin D deficiency characteristically develops in the second trimester of pregnancy, which is a critical period in the formation of a fetal's pancreas (the organ responsible for insulin production). Further studies have indicated a correlation between the mother's vitamin D deficiency and the development of bipolar disorders or multiple sclerosisy in their child's life, in a later period.
Multiple sclerosis is affected by vitamin D supply as well as by the number of sunny hours promoting vitamin D synthesis  and Multiple sclerosis is more common the further away we are from the Equator.
In adulthood adequate vitamin D supply is indispensable for obtaining and preserving healthy bone mass and it is becoming increasingly obvious that vitamin D may be a serious risk reducing factor in certain tumorous diseases. The research that began in the 1980s by Cedric and Franck Garland, in which they examined why the incidence of colon cancer was much lower in sunny Southwestern American states, has now proven that vitamin D reduces the risk of 17 types of cancer.
However, the list of discoveries continues: vitamin D plays a key role in the functioning of the immune system (by stimulating the response against infections) as well as in insulin production (in its deficiency the risk of diabetes type 2 grows.) In addition, insufficient vitamin D supply further increases the risk of hypertension, arteriosclerosis as well as cardiac infarction. It may also be accompanied by muscle weakness, which, besides low bone density is one of the main contibutory factors for the fact that in EU member states a bone fracture takes place every 30 minutes as a consequence of osteoporosis*. Here it should be noted that scientifically suggested calcium intake is only sufficient if it is accompanied by an adequate consumtion of vitamin D.
Why is Vitamin D so important? There are several initiatives to monitor the population's vitamin D supply and the results are striking everywhere: the incidence of vitamin D deficiency under temperate climate is around 60-70% worldwide.
Firtsly, it can be explained by its low intake through food and by decreased sunny hours as well as by the fact that even if we are outdoors we tend to cover most of our skin. In addition, the absorption of vitamin D can be damaged by diseases of the digestive system as well as by taking some medications,for example corticosteroids and certain blood thinners.
Contrary to earlier belief there is no reason to be fearful of an overdose of Vitamin D as it may occur only in extreme cases,for example with daily dosages of above 10,000 IU, for months at a time. It is important to know however that skin has a rather high vitamin D production quality, and it has a threshold after which further synthesis of Vitamin D does not occur. With this in mind, tanning beds are not an adequate source of vitamin D supplementation. In light of all of the above, it would be reasonable to state that vitamin D supplementation makes sense, especially in the period from fall to spring.
Sources:
• William B. Grant, M. F. Holick: Benefits and Requirements of Vitamin D for Optimal Health: A 
Rewiew; Alternative Medicine Review Vol. 10, Nr 2, 2005
• Orvosi Hetilap, Szupplementum, Akadémia Kiadó 2012. májusi különszám
• *Delmas P, Fraser Mary. European Union challenges member states to fight the Silent Epidemic' of Osteoporosis. Eurohealth 1998;4:1-3.