Shake one pure – form your shape with plant-based proteins
Coronavirus has completely rewritten everybody's life circumstances. Lots of us are confined to home office and the children go to "home school". It was only a matter of time for the forecasts to come true that said home confinement would indirectly affect our health. It is no surprise. We move less and less and our psychological state worsens, which we often compensate with snacks and overeating. We eat when we are sad or when we are nervous, when we have no programs to do or when we cannot go out in other words, we always eat. If we come to eating more, it does matter what eat. We tend to stock up on long-life food products these days but they are often unhealthy as well. They contain more salt, carbohydrates and fats, contri-buting more to getting overweight.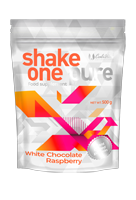 But don't forget that summer will come this year, too, and perhaps we look forward to it more than ever. You surely wouldn't like the extra kilos you put up to prevent you from carelessly enjoy the good weather! However, if you would like to achieve your desired shape safely and healthily, it's not enough to get started in May, you must do something today.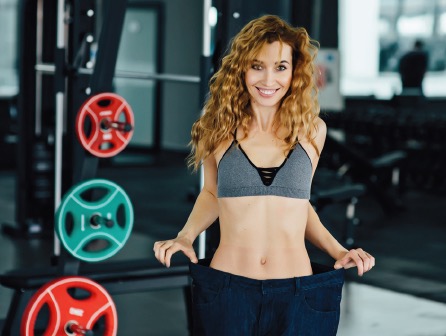 WHY IS SHAKE ONE PURE BENEFICIAL?
For this purpose, we recommend you our Shake One Pure protein powder, which is easy to mix with milk, water or plant milk substitutes simply, fast and easily. Thanks to its complex nutrient content and the vitamins, minerals, fibers and digestive enzymes, you can use it to excellently substitute one or more of your meals. You can do this not just when you wish to achieve the dream shape but also when you don't have enough time to throw a complete lunch together. The protein shake helps you prevent losing your muscle mass during the diet and it can also regenerate your muscles if used after training. Moreover, it can also satisfy your desire for sweets. 
PLANT-BASED PROTEIN
You could find protein powder in our offer before but we have reached an absolutely new level with Shake One Pure. The greatest change is that we use plant-based protein instead of whey. So the time has come for those who didn't dare to consume Shake One due to the effects of whey or who are sensitive to it. Besides, its consumption is recommended for vegans and vegetarians as it contributes to supplementing their basic protein demand. Of course it also means a balanced source of proteins for omnivores as we have created full value protein by combining the plant-based proteins. 
MORE "GOOD" AND LESS "BAD"
It's not only the source of proteins that changed but also the proportions. More protein, less carbohydrate, less fat, lower sugar content. Sounds ideal, doesn't it? There's more good news. The carbohydrate Palatinose™ in the product helps you to avoid the spikes in your blood sugar levels, which is one key to healthy weight loss and also vital in case of carbohydrate metabolism disorders. Shake One Pure is a vegan product and does not contain ingredients of animal origin, artificial coloring agents, preservatives, soy, lactose, gluten or milk protein. Made with sweetener. 
There's a change in flavor, too. We were looking for a flavor that's not to cloying so that you will want to take it every day but still pleasant for the same reason. This is how we came up with the pleasant, silky white chocolate flavor with a discrete touch of raspberry. 
Nutritional value 
One portion: 1 measuring spoon (30 g) 
One sack contains approx. 16 portions: 
Content in 100 grams In 30 grams 
Energy 1 481 kJ / 444 kJ / 
350 kcal 105 kcal 
Fat 3,2 g 1,0 g 
of which: 
• Saturates 0,9 g 0,3 g 
Carbohydrate 23 g 6,9 g 
of which: 
• Sugars** 14 g 4,2 g 
Fibre 2,5 g 0,8 g 
Protein 56 g 17 g 
Salt 1,0 g 0,3 g 
Supplement Facts 
One portion: 1 measuring spoon (30 g) 
One sack contains approx. 16 portions: 
Content in 100 grams in 30 grams 
VEGAN PROTEIN BLEND 70 g 21 g 
Pea Protein Isolate (Pisum sativum, seed) 35 g 10,5 g 
Rice Protein Isolate (Oryza sativa, seed) 35 g 10,5 g 
CARBOHYDRATE MATRIX 21,8 g 6,5 g 
PalatinoseTM (Isomaltulose) 14 g 4,2 g 
Maltodextrin 7,8 g 2,3 g 
Calcium (Calcium Carbonate) 666 mg 200 mg 
Zinc (Zinc Oxide) 33,3 mg 10 mg 
Chromium (Chromium Picolinate) 667 mcg 200 mcg 
Selenium (Sodium Selenite) 133,2 mcg 40 mcg 
Inulin (Cichorium intybus, root) 666 mg 200 mg 
Acai Berry (Euterpe oleracea) 
fruit extract 4:1 333 mg 100 mg 
VITAMIN Complex 
Vitamin C (L-Ascorbic Acid) 100 mg 30 mg 
Vitamin E (D-α-Tocopherol) 33,3 mg 10 mg 
Vitamin B3 (Nicotinamide) 33,3 mg 10 mg 
Vitamin B6 (Pyridoxine HCl) 3,33 mg 1 mg 
Vitamin B2 (Riboflavin) 2,66 mg 0,8 mg 
Vitamin B1 (Thiamine HCl) 2,0 mg 0,6 mg 
Biotin (D-Biotin) 500 mcg 150 mcg 
Folic Acid (Pteroylmonoglutamic Acid) 500 mcg 150 mcg 
Vitamin D3 (Cholecalciferol) 16,65 mcg 5 mcg 
Vitamin B12 (Cyanocobalamin) 6,66 mcg 2 mcg 
DIGESTIVE ENZYME COMPLEX 
Bromelain (Ananas comosus, fruit) 200 mcg 60 mcg 
Papain (Carica papaya, fruit) 200 mcg 60 mcg
Contents:Vegan Protein Blend [Pea Protein Isolate, Rice Protein Isolate], Carbohydrate Matrix [PalatinoseTM (Isomaltulose****), Maltodextrin], Flavourings, Calcium Carbonate, Emulsifier (Sodium Carboxymethyl Cellulose), Inulin (from chicory), Acai Berry (Euterpe oleracea) Fruit Extract 4:1, Vitamin Complex [L-Ascorbic Acid, D-Alpha-Tocopherol, Nicotinamide, Cholecalciferol, Cyanocobalamin, Pyridoxine Hydrochloride, Riboflavin, Thiamin Hydrochloride, D-Biotin, Pteroylmonoglutamic Acid], Sweeteners (Sucralose, Acesulfame-K), Salt, Vanilla Crystal, Zinc Oxide, Chromium (III)-Picolinate, Digestive Enzyme Complex (Bromelain (from Ananas comosus, 1200 GDU/GM), Papain (from Carica papaya, 1,5 FIP U/MG), Sodium Selenite. 
****Isomaltulose (PalatinoseTM) – is a source of glucose and fructose. 
*It may contain traces of gluten, lactose and milk protein due to production processes.