Organic Acai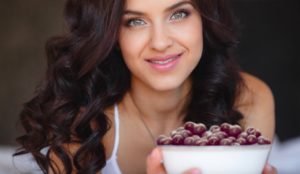 OBESITY IS A PROBLEM OF GLOBAL PROPORTIONS. WHAT COULD PROVE THIS BETTER THAN THE FACT THAT THE NUMBER OF OBESE PEOPLE HAS TRIPLED SINCE 1975. THERE ARE 1.9 BILLION OVERWEIGHT ADULTS AND 340 MILLION OVERWEIGHT CHILDREN AFFECTED.
Obesity has more than just esthetic consequences. Would you have thought that these days obesity has more victims than starving? Because obesity may involve a number of health risks. On the one hand, the number of cardiovascular complaints may increase, on the other hand, it increases the risk of diabetes, as well as it's predecessor, insulin resistance. At the same time it may cause locomotor problems, hormonal disorders and infertility. To see where you are in this process, it's enough to have a blood analysis made. Increased levels of triglycerides and cholesterol, high levels of insulin, reduced glucose tolerance or high blood pressure may all suggest the presence of metabolic syndrome.
THE KEY TO YOUR FIGHT AGAINST OVERWEIGHT
There is a fruit with purple berries incredibly rich in nutrients in the rainforests of Amazonia, which can be used effectively in the above cases according to the research results. Perhaps you've already guessed; yes, it's acai.  Experiments have proved that even 1 month of acai consumption may reduce triglyceride and cholesterol levels and help balance blood sugar levels. This way cravings can be avoided, which we must admit is one key to a successful slimming diet, while it can also contribute to resolving hormonal disorders. In addition to all this, we shouldn't forget about the anti-inflammatory effects of acai, which can be useful to reduce locomotor problems.
PLEASANT HARMONY OF FLAVORS FROM PRESSED FRUITS
You needn't go as far as the Amazonian rainforests to enjoy the effects of the valuable nutrients of acai. The acai juice by CaliVita, Organic Acai, has enriched our product palette for 6 years and now it attracts attention with its renewed flavors. The primary goal of this development was to make the natural taste of acai even more pleasant and consumable but we wanted to achieve this by adding a fruit that is a worthy supplement to the superfruit and can further strengthen its effects as an antioxidant. This is how we chose black cherry and apple.
Naturally, our top quality acai products come from organic farms, including the apples and the black cherries. This form of farming makes sure not to overuse the soil and avoids using pesticides, chemicals or genetic modification. It does not contain any added sugar, artificial preservatives, coloring agents or flavor enhancers. We reached the pleasant flavor of the product exclusively by finding the ideal combination of organic cherries, organic apples and organic acai.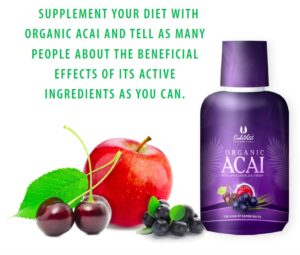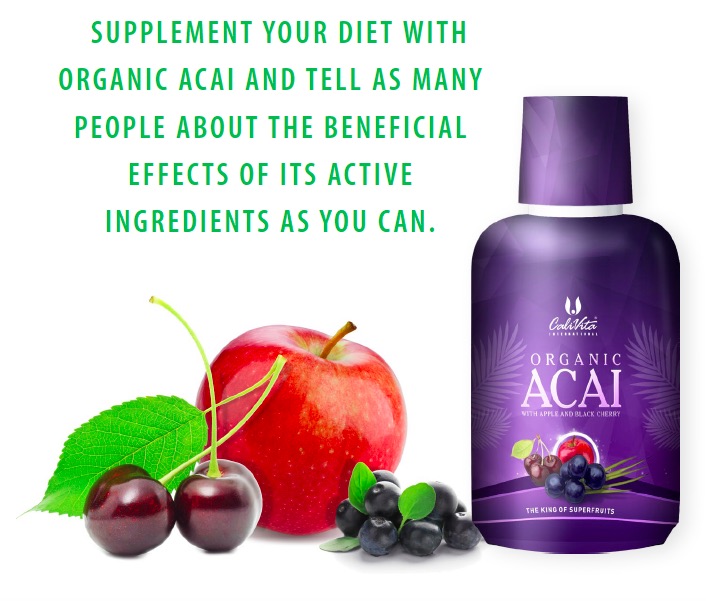 Sources:
Effects of Açai (Euterpe oleracea Mart.) berry preparation on metabolic parameters in a healthy overweight population: A pilot study – Udani et al. Pain Reduction and Improvement in Range of Motion After Daily Consumption of an Açai (Euterpe oleracea Mart.) Pulp–Fortified Polyphenolic-Rich Fruit and Berry Juice Blend - Gitte S. Jensen, David M. Ager, Kimberlee A. Redman, Marcie A. Mitzner, Kathleen F. Benson, and Alexander G. Schauss; J Med Food. 2011 July; 14(7-8): 702–711.
A Comprehensive Review of Apples and Apple Components and Their Relationship to Human Health Dianne A. Hyson - Advances in Nutrition,Volume 2, Issue 5, 1 September 2011, Pages 408–420
A Review of the Health Benefits of Cherries – Kelley et al., Nutrients 2018, 10, 368
who.int/en/news-room/fact-sheets/detail/obesity-and-overweight