WITH THE ARRIVAL OF THE COLDER AUTUMN-WINTER MONTHS, THE PATHOGENS ARE EXPECTED TO LAUNCH AN ATTACK ON OUR BODY WITH INCREASED FORCE. FORTUNATELY, HOWEVER, NATURE'S PHARMACY IS ALWAYS ON HAND TO HELP FIGHT THEM.
VIRAGO: With the power of herbs against the pathogens
Virago is a complex preparation with herbs, all components of which support the healthy functioning of our immune system and help our body fight against pathogens.
Olive tree leaves have antimicrobial, anti-inflammatory and antioxidant effects. The herb has also been found to be effective in bacterial and fungal infections, and the tea made from it is used as an antipyretic.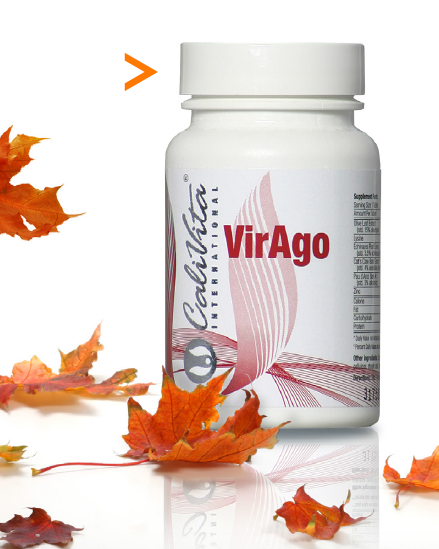 inhibits the growth of flu-causing pathogens and increases the body's defense system. The extract made from the plant enhances the function of white blood cells, which can help prevent colds or significantly shorten their duration and alleviate the severity of symptoms. 
Pau d 'Arco has been used for centuries as a tool in folk medicine for infections and asthma. Its immune-stimulating effect has been proven by several studies, but it also has analgesic and anti-inflammatory effects.
The herb called cat's claw has been used by the inhabitants of the primeval forests mainly as an anti-inflammatory and in case of infections. Due to its strengthening effect on the immune system, it is a popular agent in the treatment of diseases caused by various pathogens.
Zinc stimulates the development of cells in the immune system and has been shown to inhibit the growth of pathogens responsible for colds, which can reduce the duration and severity of upper respiratory disease. 
The amino acid lysine cannot be produced by our body, although it can provide effective protection against certain pathogens. Its supply is specifically recommended for those who are prone to herpes or colds.